Opening and closing the hood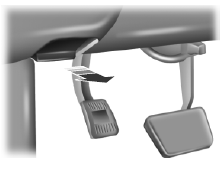 1. Inside the vehicle, pull the hood release handle located under the bottom of the instrument panel near the steering column.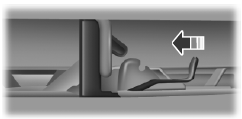 2. Go to the front of the vehicle and release the secondary hood latch that is located under the front center of the hood.
3. Lift the hood and support it with the prop rod.
Note: Make sure the hood is properly closed.
See also:
Jump-starting the vehicle
WARNING: The gases around the battery can explode if exposed to flames, sparks, or lit cigarettes. An explosion could result in injury or vehicle damage. WARNING: Batteries contain sulfuric acid wh ...
Stability Control
PRINCIPLES OF OPERATION WARNING: Vehicle modifications involving braking system, aftermarket roof racks, suspension, steering system, tire construction and wheel or tire size may change the handl ...
Wrecker towing
If you need to have your vehicle towed, contact a professional towing service or, if you are a member of a roadside assistance program, your roadside assistance service provider. We recommend t ...